MMC Flasher
MMC Flasher is a very common choice of tuners who mostly deal with a few manufacturers, but want thorough services, reliable operation and some features that only MMC brings.
What it can tune?
While its ability is not strictly limited to these brands, MMC Flasher is most commonly used by those who often tune vehicles produced by Honda, Infiniti, Nissan, Ford, Mazda, Hyundai, Kia, Subaru and Mitsubishi.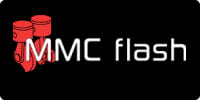 Connectivity
MMC Flasher can operate via CAN J2534 or K-Line and you can also use OpenPort 2.0.
Features
Aside from the common checksum correction, reading and writing abilities, MMC Flasher also has other benefits.
For example, you do not need to create XML description files. You also cannot make a mistake with choosing ECU types as MMC will automatically read the ECU flash memory and compare it, letting you know if there is any unwanted difference.
Another benefit of the MMC Flasher is a great technical support and very regular updates for new ECU types.
Value for money
If you often tune one of the brands supported by MMC Flasher, it is difficult to look past its value for money. The initial, very affordable, purchase will get you a USB dongle, software and a help file.
Accessing different ECU types comes via modules that you need to purchase separately. However, instead of buying all of them, you can buy just the specific modules that you actually need or even a package that combines a few modules most commonly bought together.
Download your tuning file in less than 60 minutes